When it comes to staying focused on our goals, our brain is the biggest contributor to our success. Many factors determine how well our brain function and among the most important is our diet. A diet rich in antioxidants, vitamins and minerals, healthy fats and quality protein fuel our brain to perform better and go further.

At 4Life, we have scientifically designed supplements that help nourish your brain, allowing it to function optimally so you can reach your highest potential at work, home, and play.

---
Nutritionally Designed for Optimal Brain Function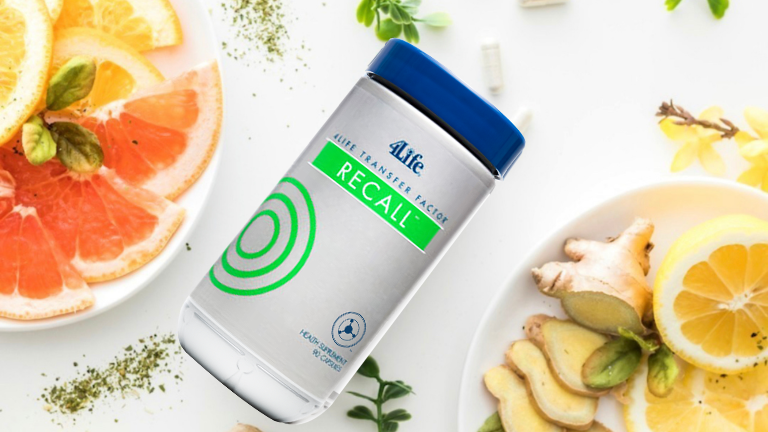 4LIFE TRANSFER FACTOR RECALL
A brain health formula with specialized herbal nutrients to support memory, learning, and brain circulation.
HOW DOES IT WORK?
Herbal nutrients such as green tea, soybean, panax ginseng, turmeric, and ginkgo biloba support healthy brain function and overall health.
A host of antioxidants help reduce oxidative damage on brain cells.
4Life Transfer Factor from cow colostrum and egg yolk support brain and overall immune system health.
INGREDIENTS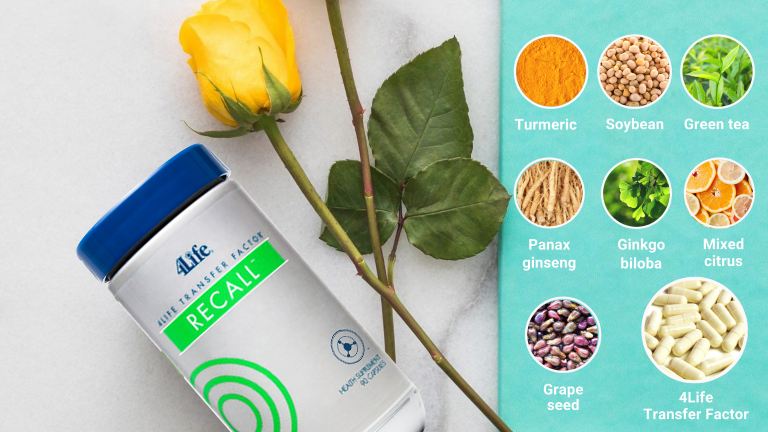 ---
Healthy Fats for Building the Brain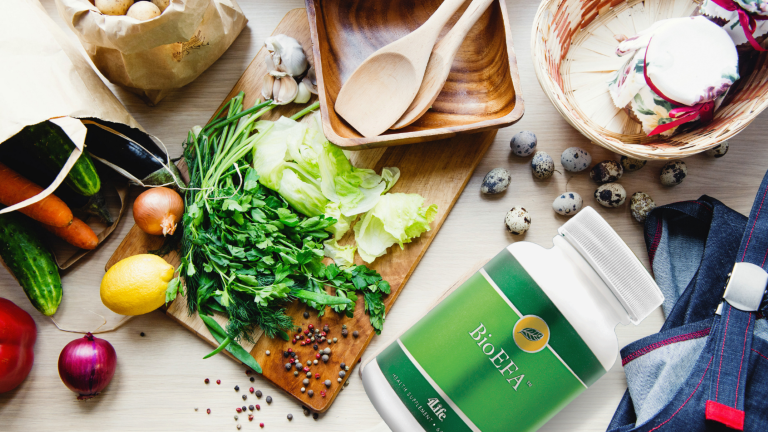 4LIFE BIOEFA
Essential fatty acids to preserve brain cells and optimizing communication between brain cells.


HOW DOES IT WORK?
High grade blend of omega-3 dan omega- 6 fatty acids obtained from fish and plants ensure your body is getting healthy fats from varied of sources to support multiple body systems including the brain.
Made with ultra-pure omega-3 fatty acids which meet and exceed current safety standards for heavy metals, including mercury and PCBs.
INGREDIENTS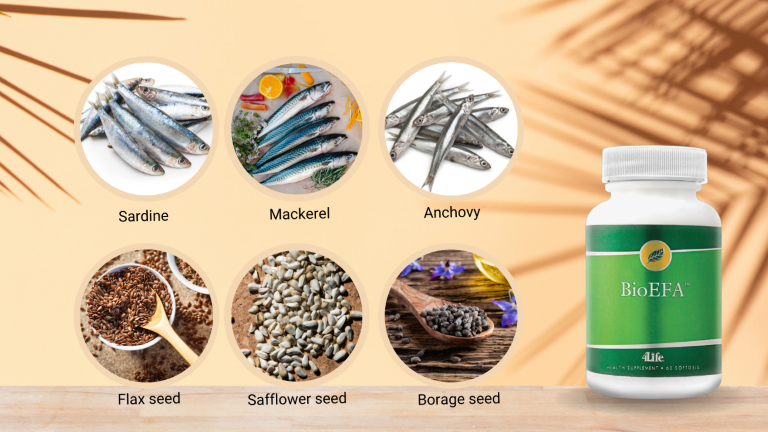 ---
Superpower your Brain Cells with Superfruits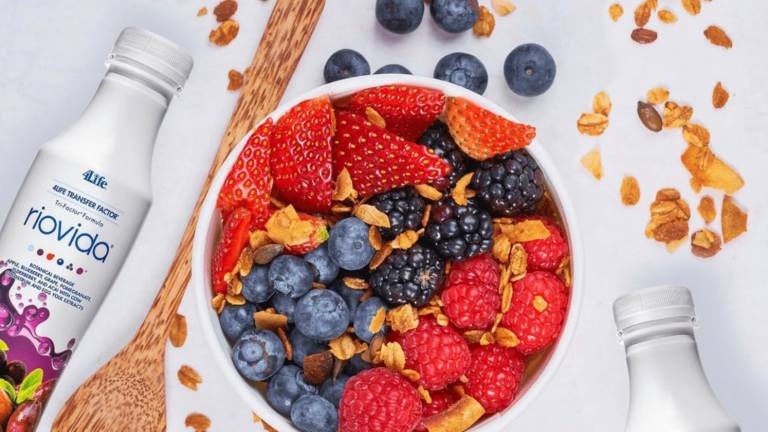 RIOVIDA JUICE
RioVida combines the power of 4Life Transfer Factor and potent antioxidant from various superfruits. High in vitamin C, amino acids, fatty acids, and polyphenols to fortify our brain.


HOW DOES IT WORK?
600mg 4Life Transfer Factor in each 30mL serving helps to strengthen the immune system.
Superfruit combination of acai, pomegranate, blueberry, elderberry, and purple grape provides antioxidant support the brain cells need to stay vibrant and healthy.
INGREDIENTS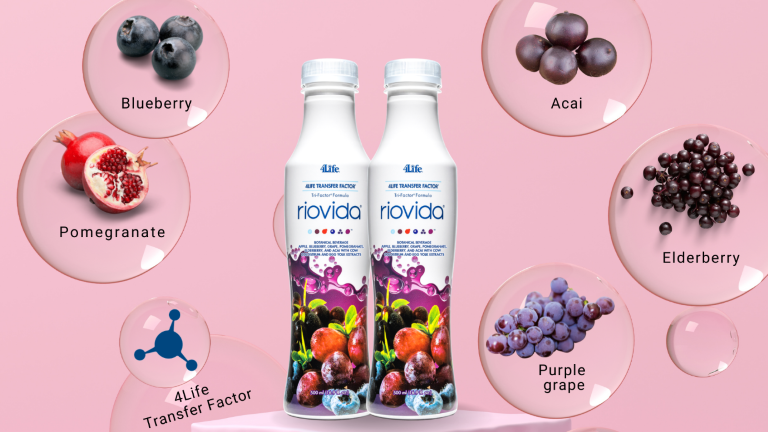 ---
Transform your Body with Healthier Gut-Brain Axis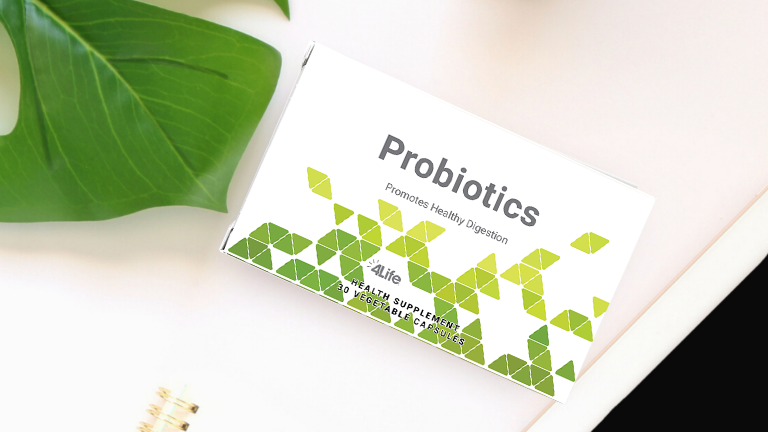 4LIFE PROBIOTICS
Contains a proprietary blend of five active probiotics to supply the gut with a broad range of probiotics. Probiotics are among the trillion live microbial found naturally in our body. Also known as "friendly" or "good" bacteria, they are a key component of the body's immune system and the gut-brain axis.

The gut-brain axis is the communication network that connects our gut and brain. The trillion of probiotics that live in our gut directly impacts how our brain works via the gut-brain axis. In a nutshell, the healthier the gut, the healthier the brain.


HOW DOES IT WORK?
5 active probiotic strains; Lactobacillus acidophilus, Lactobacillus rhamnosus, Bifidobacterium lactis, Bifidobacterium longum and Streptococcus thermophilus help maintain healthy levels of 'good' bacteria in the gut.
Each capsule contains 20 billion live bacteria at time of manufacture.
Comes in slow-release capsules to ensure the probiotics reaches your gut intact and functional.
INGREDIENTS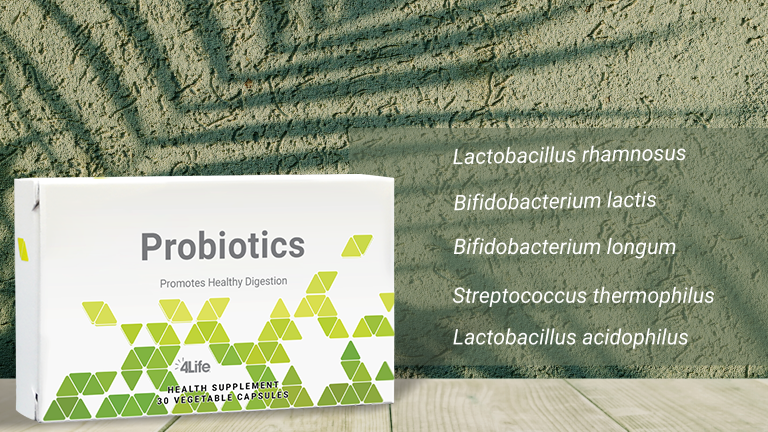 ---
Critical Support for the Immune System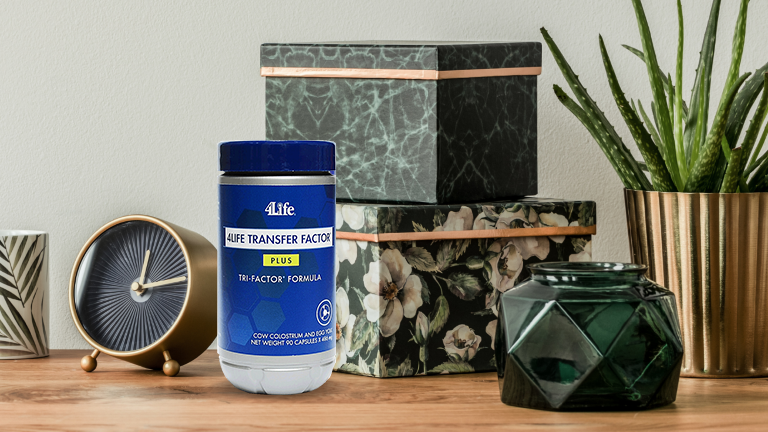 TF PLUS
4Life's high level immune system support for the brain and body.


HOW DOES IT WORK?
Each capsule contains 4Life Transfer Factor bioactive peptides and 10 high performing herbs to help your immune system function at a higher level.
Includes Cordyceps sinensis, Beta-Glucans (from baker's yeast and oats), Agaricus blazeii, olive leaf extract, Maitake and Shiitake mushrooms to help your immune system recognize, respond to, and remember potential health threats.
INGREDIENTS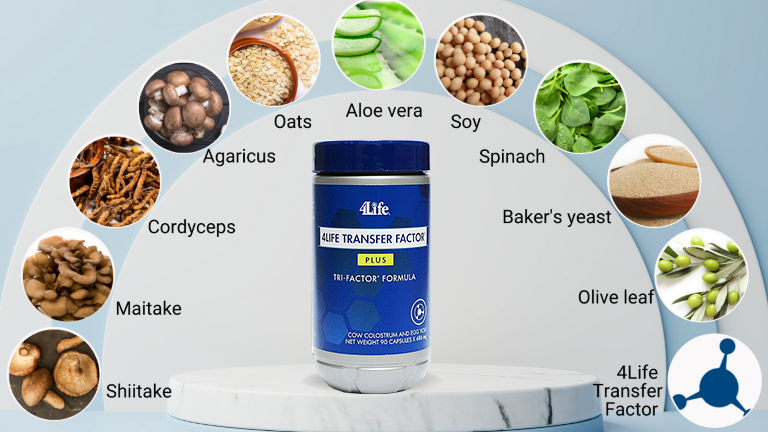 ---